What is NYZ token
We are building a peer to peer marketplace
for users to send and receive packages.
NYZ token will power the platform for easy payments.
We are making it easier to send parcels in a decentralized marketplace with complete privacy.
We aim to integrate all package sending and receiving by building a robust community that will be honest with authentic reviews and live package tracking. Our unified blockchain ecosystem will redefine the package delivery business, making it fast, efficient, transparent, timely and reliable.
inzagy
The Inzagy Advantage
What makes our project unique? And why should you invest in our platform?.
Solves a problem
Let's be honest; everyone has experienced high shipping costs, especially international shipping. We thought, why not send your package to someone who is already headed to your destination! That's where inzagy comes in; a community for everyone to send and earn.
We are different
Our target audience is everyone on the move. Faster delivery of any package since the flight or commute will be in advance—a quicker and more affordable solution.
Simplicity
Easy to use app and platform (coming soon). With an integrated token system, sender and taker communication system built around trust and accountability, Inzagy will revolutionize the way packages are sent locally and around the globe.
Token
Pre-Sale & Values
The Inzagy (NYZ) token will be released on the Binance smart chain. Its compatibility with third-party services wallets and exchanges will make it easy to use and integrate.
Start
July 15th, 2021 (7:00AM GMT)
Number of tokens for pre-sale
10,000,000 NYZ (5%)
End
August 20, 2021 (12:00PM GMT)
Tokens exchange rate
1 BNB = 90500 NYZ, depending on BNB price change
Acceptable currencies
BNB, BUSD, Fiat
Minimal transaction amount
$10 USD
Sale Proceed Allocation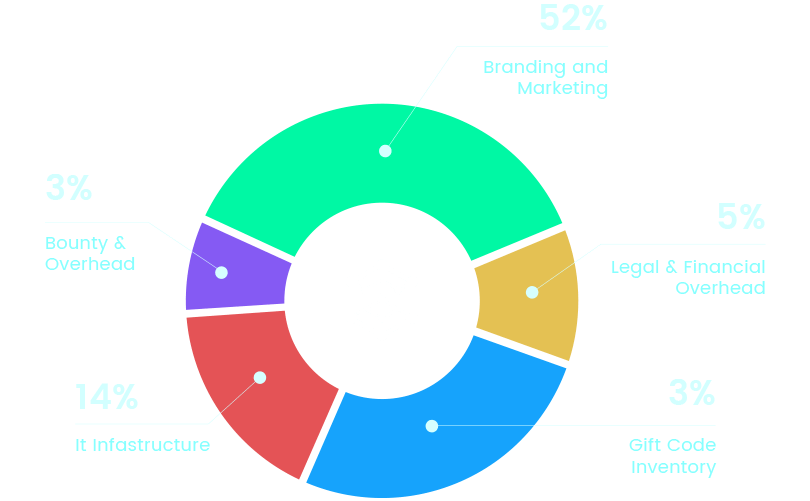 Initial Token Distribution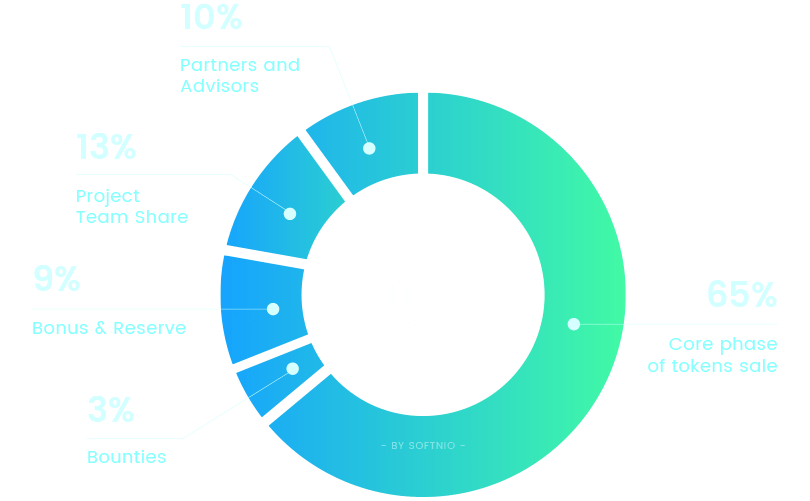 Roadmap
What we'll be up to in 2021
Our team, will be working hard to achieve these milestones.
June 2021 - Protocal Initialized
Start of the token platform, pancakeswap listing & token sale begins
Website & App framework and design for Peer 2 Peer delivery begins
Partnerships, Marketing, crowdfunding & community building
Partnerships & special announcements TBA
Marketplace & App peek preview (TBA)
Early registeration & initial test runs (Website & app)
Seek token listing on exchanges & Integration of token payment system on the website.
Full website & App release with token integration
INZAGY
App Coming Soon!
Anyone with a smartphone and an internet connection can participate in the global marketplace to earn by delivering items when commuting. You can also earn by holding our tokens, and spending the tokens on our marketplace and staking them to maximize earnings.
The Inzagy app will allow users to fully engage in the marketplace by sending and receiving goods worldwide.
Integrated token payment system as well as easy-pay with fiat
Fast and reliable peer 2 peer shipping and receiving network
Easy to use with a sleek yet simple design
Multiple earning possibilities: Earn by participating as a deliverer, token holder, staking, and trading our token
Fast and accessible to anyone